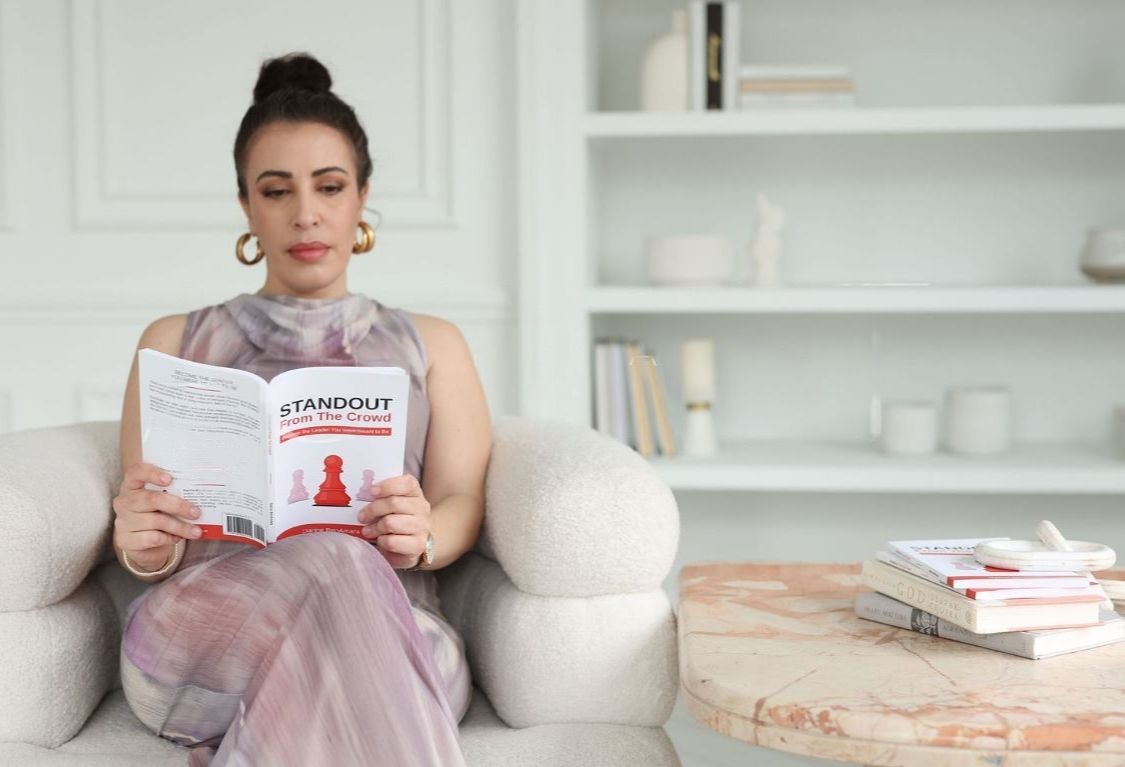 What if you could become the leader you were meant to be?
You can—and Darine will show you the proven step-by-step process in her best selling book STANDOUT From The Crowd.
Order Your Copy
ABOUT THE BOOK
This book will show you how to STANDOUT From The Crowd, especially if you feel uncomfortable talking about yourself and think that advancing your career - the way you want - is impossible.
In this empowering and practical guide, Darine teaches you how to unleash your full potential, focus on your strengths and use your newfound confidence to make yourself visible as a the leader you were meant to be.

In these pages, you will learn how to overcome self-loathing, feel good about who you are, and gain the confidence to promote yourself effectively.
Filled with actionable steps and easy exercises, STANDOUT From The Crowd offers a no-nonsense, eye-opening path that enables you to leverage your power and influence to:
Understand who you are and increase self-awareness

Discover your true purpose and share your story

Build a clear and strong personal brand Position and promote yourself as a leader so you attract better opportunities for your career advancement
By the time you finish reading the last page, you will know how to focus on your strengths, how to build your thought leadership and blast through self-doubt to STANDOUT From The Crowd!
Order Now